Noteflight Learn
School Quote Request
You can receive a School Pricing Estimation or Quote for Noteflight Learn as part of the MusicFirst Online Classroom, or as Software only in the MusicFirst App Cloud.
Compatible OS & Browsers
Solutions
primary-school
classroom-music
instrumental-band-vocal
---
Noteflight Learn is a directly integrated with the MusicFirst Online Classroom - including scheduling and the gradebook. 
Every user can access their account from any computer or device, including Chromebooks, iPads, and smartphones. All digital scores are interactive, customizable, and easily accessible, with sharing and collaboration built right in!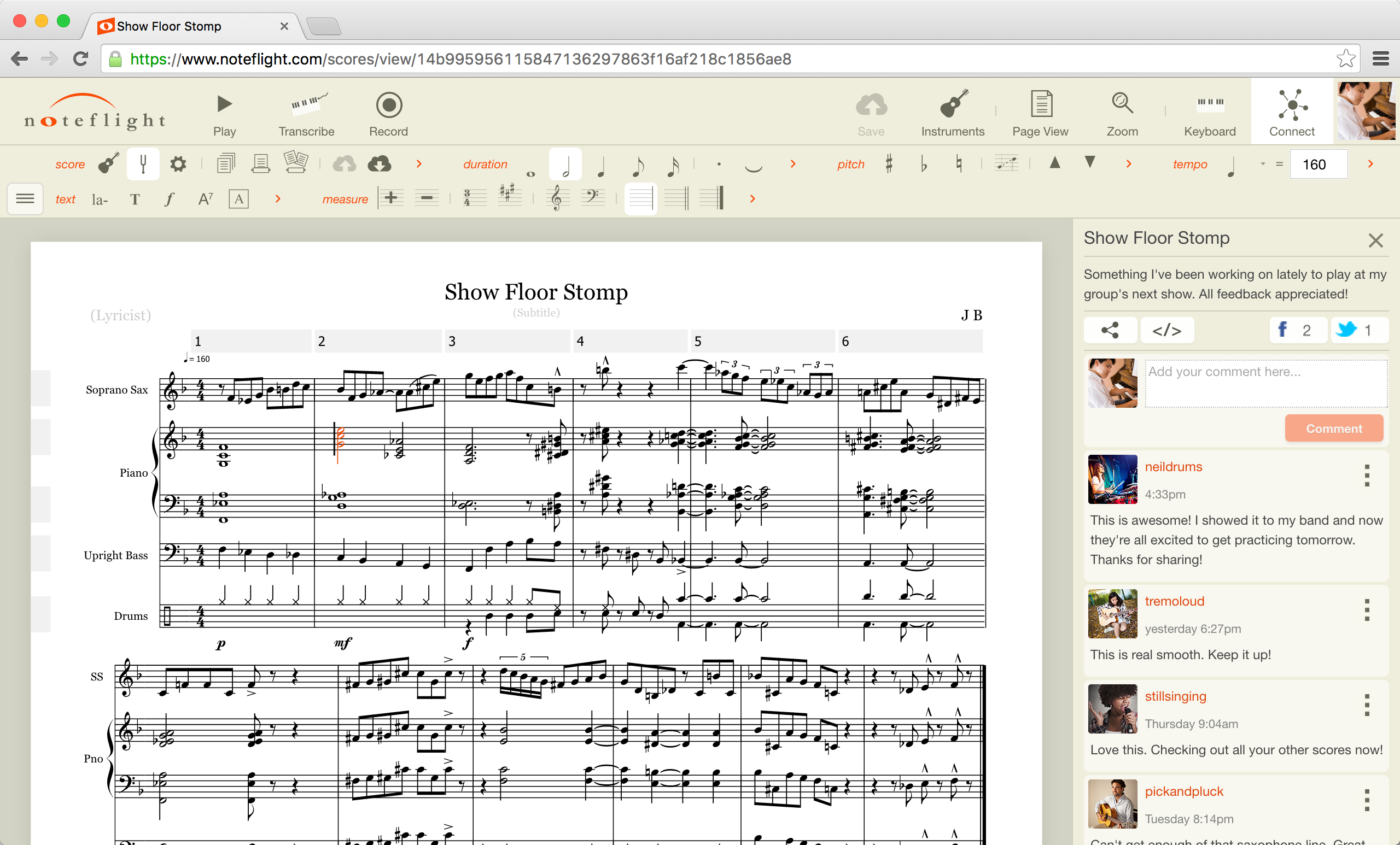 Key Features:

Full featured Notation Editor - students can freely compose and arrange their own music
Educators can easily create their own musical resources to share with students
Noteflight Premium accounts for every user, accessible on any device
A private community for secure communication and collaboration
Unlimited groups for organizing multiple classes and ensembles
Activity templates for composition and theory assignments
Perform mode for listening to and performing along with selected parts of a score
Discussion and assignment forums for communication and assessment
All current Noteflight Learn subscribers will automatically receive new features when available